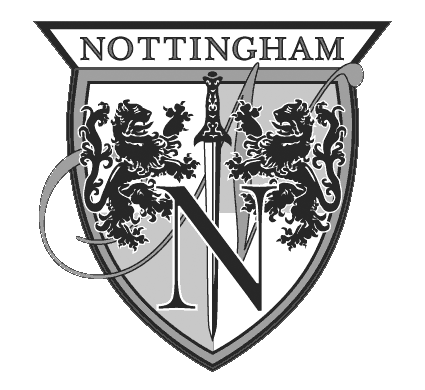 Nottingham Builders




Luxu

ry Custom Home Builder
At Nottingham Builders we build more than custom houses, we build custom homes. Working in partnership with you throughout the entire process, we use our skills to turn your ideas into a home that is as unique as you and your family.
We've been in business for over 40 years, living and working in the same communities in which we build. It's important to us that the quality of the homes we build match the quality of the communities in which we live.
​
We take pride in crafting homes that are as beautifully designed as they are comfortable to live in. From the quality of the materials we use to the skill of the craftsmen on our team, Nottingham Homes are what you should expect in a custom home.
Building a custom home is a partnership between a custom home builder and a homeowner. When you choose to build your perfect home with Nottingham, your partner won't be a middleman or a salesman; it will be the president of the company, Lee Norton.
Lee along with his team will work directly with you throughout the entire construction process to ensure that your home-building journey is a pleasant one and that your dream home becomes your family's home.
If you're planning on building a dream home, sit down with Nottingham to talk about your ideas.
What do you and your family want in your custom home?
Where do you want to build?
Are there suggestions that we can make?
How can we work together to make your dream home a reality?
Here's a helpful article about the five things to know before building your new home.​
We understand that building dream homes is an expensive proposition. While there are shortcuts that can cut costs, many of them adversely affect the quality of a custom house. At Nottingham, we have the experience and skill to maintain quality and contain costs.
​
We take the time in the planning process to talk with you and learn as much as we can about what you are looking for in your home. As a result, we can give you an accurate idea about what it will cost to build your home on your land.
Our budgets are accurate because they are based on over 40 years of experience building custom homes for families. We're used to controlling costs while preserving our commitment to using quality materials, skillfully installed.
We try not to over-promise; if anything, we prefer to under-promise. Tight, but realistic schedules make for satisfied clients, and satisfied clients are the key to our continued success.
​
Timeliness is an important factor in home-building services. We want you and your family to move into your home as quickly as possible, but not at the expense of the quality of your home. At Nottingham, we have the experience to develop a concise, but realistic time-frame for building custom homes.
We establish a schedule at the beginning of the custom new home process that doesn't compromise the quality of the finished product. And once we begin construction on your home, we dedicate ourselves to meeting that schedule.
One of the most frequently asked questions we receive pertains to the process of constructing new homes. Here's a concise outline of the steps involved:
This initial phase involves assessing the plot where the house will be built. Factors such as soil condition, zoning laws, drainage, and access to utilities are considered to ensure the site is suitable for construction
This is where you, the client, work with architects and designers to create the home's blueprint. The design will include details about room layout, square footage, architectural style, and other features of the home.
Once the design is completed, the builder provides a quote or estimate for the construction. This includes the cost of materials, labor, permits, and other expenses. It's vital to understand the breakdown of costs and any potential extra costs that might arise during construction.
Before construction can begin, the necessary building permits must be obtained from local authorities. This ensures that the construction complies with local building codes and regulations.
This stage includes all the preparatory work before construction begins, such as clearing the land, setting up temporary electrical service, and staking out the house's position on the site.
This is the construction stage, where the house is actually built. It includes laying the foundation, building the frame, installing electrical and plumbing systems, adding the roof, and finishing the interior and exterior. Regular inspections are conducted throughout to ensure everything is up to code. Once construction is completed, there will be a final walkthrough to ensure everything is to your satisfaction.